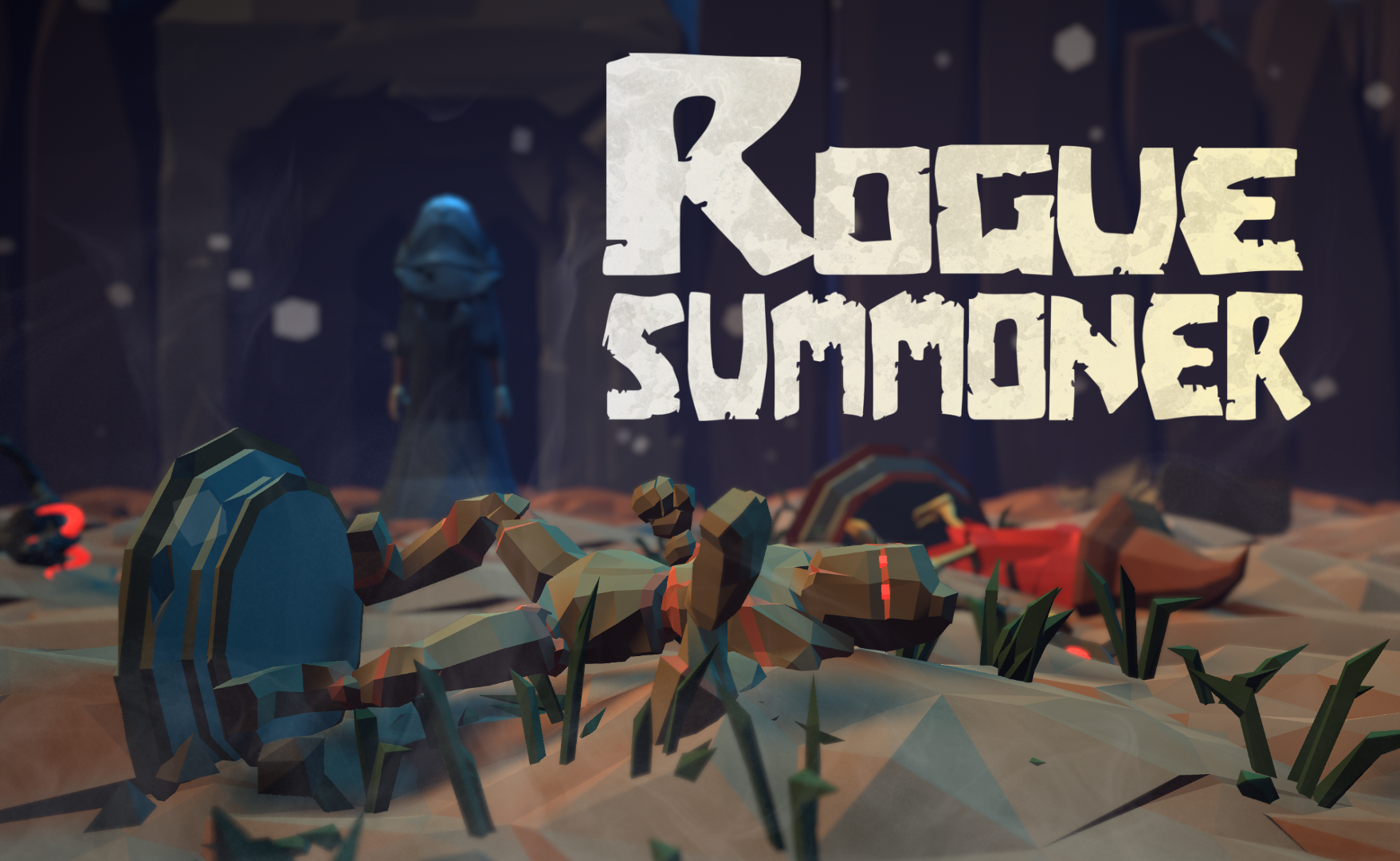 Rogue Summoner
Meet the brothers behind Gamecraft Studios
---
The story of Dan and Tiago Zaidan - two brothers from Brazil - probably started very much like most other game devs: their love for video games and the curiosity to learn how they were made led them to start creating games of their own.




In 2014, they started to create their first commercial video game: Eliosi's Hunt. Dan and Tiago teamed up with 5 other up-and-coming developers and managed to ship the game to Playstation 4 and PC on 2017 - 3.5 years after the development started!

But the game didn't reach commercial success, and Dan and Tiago couldn't afford to keep making indie games.

When they closed their first game company, they followed whatever opportunities presented themselves, including creating a startup to help students find internships, a process automation company and a tool to help people learn how to program.

But they couldn't keep away from making games for too long - their love for it was just too much.
Besides, they met a lot of awesome developers and made tons of friends while travelling the country showcasing their first game. The indie game development community is too much like a big family to simply let it all go.




In the beginning of the year, the situation led the brothers to work from home.
This change of pace made them rethink and relive memories of making games and they decided to build another game development company: Gamecraft Studios!

This time, Dan and Tiago are bringing the experience they gathered outside of the games industry and the love they have always had to make awesome games.




The company's mission?
Two brothers making games for people to play and love.

So the result of all this is Rogue Summoner - the first game from Gamecraft Studios.
It is a game about strategically conjuring monsters on procedurally-generated dungeons and let them fight for you.
A game combining elements from roguelikes, turn-based tactics, auto battlers and even chess!




It launches on September 3rd 2020 and was made with a lot of care by Dan and Tiago.
We certainly hope you love it!
Keep an eye out for the Zaidan brothers, because Rogue Summoner is just the first chapter of the Gamecraft Studios' story!